iplanit Care Management Platform By Aspirico
iplanit is a care planning software solution designed to help care providers evolve beyond "time and task" approaches to an outcomes-focused, person-centred approach, through its unique architecture built around the person, putting them and their choices at the heart of their services.
Person-Centred Care
Empowered by the Person Portal, people supported can add "invited guests" including family, friends and their wider circle-of-support into their support plans and communications, promoting an inclusive and collaborative culture.
Care Management Platform With Flexible Configuration
iplanit's unique outcomes-focused design and ethos allows service providers to embed a truly person-centred culture, supporting people to achieve life's potential.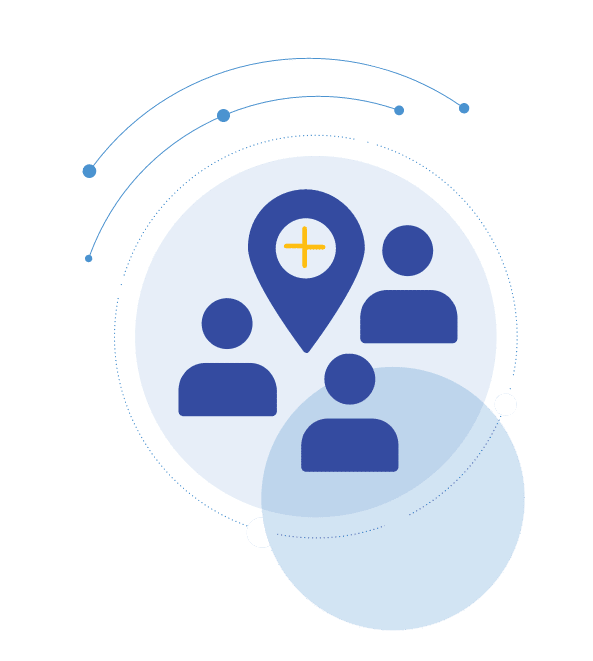 Data-Driven Platform
As a data-driven system as opposed to forms-based, iplanit is highly configurable throughout; from support plans to notes and logs to profile data capturing. Combined with a range of optional modules, providers are able to build a comprehensive solution tailored to their specialist services, incorporating familiar terminology and workflows from intake to service delivery to reporting and monitoring, making iplanit easy to adopt and use every day.
Click the graphic segments below to view each iplanit module
CORE MODULES
for people, carers, and staff
CORE MODULES
for staff and management
OPTIONAL MODULES
for staff and management
OPTIONAL MODULES
for staff and management
CORE MODULES
for people, carers, and staff
CORE MODULES
for staff and management
OPTIONAL MODULES
for staff and management
OPTIONAL MODULES
for staff and management
CORE MODULES
for people, carers and staff
for people, carers and staff
Outcomes
For up-to-date monitoring of plan outcomes, keeping goals and actions on track.
The Outcomes module forms the heart of the Core iplanit system and is configurable to suit customer needs and language.
Personalised Plans
For digitalised person-centred plans that help individuals supported fulfil their life potential.
The highly configurable nature of iplanit allows customers to configure different types of support plans to suit different types of services – for example learning disabilities, mental health and older people.
Integrated Risk Management
For Risk Management plans that are as personalised and specific as a support plan.
Risk Management in iplanit is uniquely designed to be as person-centred as a support plan. Specific risks can be identified and "linked" to specific instructions or guidance in the support plan, with the relevant control measures assigned directly to the identified hazard.
Messaging
For secure and efficient internal communication.
iplanit contains an internal messaging system allowing staff and managers to communicate directly, as well as people supported and other stakeholders who have been "invited" to the individual's record via the portal.
Family & Friends
For involving an individual's circle-of-support.
Through the Person Portal, People Supported are able to "invite" guests to share access to their portal, such as family members, friends and others involved in their circle-of-support.
Media
For adding pictures, videos and sounds to a person's record to bring their plans and outcomes to life.
Accessible through the Person Portal, the Media functionality allows the individual and/or their support teams to upload images, videos and sound files to bring their support plans and outcomes to life.
OPTIONAL MODULES
for staff and management
for staff and management
Support Tasks
For efficient allocation of staff to individual support, recording delivery and non-delivery in a simple workflow.
This module includes the ability for supporters to populate the individual's support needs with selected daily, weekly, and monthly care schedule items/tasks to be carried out for a particular individual or for a group of people/location.
Health Monitoring
For quickly capturing important health and wellbeing data that can be monitored in real time.
The Health Monitoring module allows staff to quickly and simply capture wellbeing data, which is then displayed as a chart over time allowing anomalies or concerns to be immediately visible. Alert parameters can be set for the various measurements to notify staff of anomalies.
Medication & MAR
For medication dosage and delivery management.
The Medication & MAR module facilitates the creation of a medication "profile" for an individual, defining all medications, dosages and schedules, which are escalated to the relevant individual.
Calendar
For capturing of appointments, activities and daily events keeping staff, management and supported individuals informed.
In line with the iplanit core value as a "person centred" solution, the primary focus of the calendar module is to provide the person supported with important reminders (e.g., birthdays, special occasions, appointments, etc.). It can also be a great place to capture leisure activities and ad-hoc events in the person's life.
Quality Surveys
For collection of service feedback and recommendations in a secure, GDPR-friendly format.
Surveys are provided to the user/family in the form of online questionnaires with the usual iplanit accessible features to support enlarged text, icons, multimedia and different colour backgrounds. They are configured for each provider usually based on existing paper-based surveys.
Assessments
For coordinated assessment of needs with workflows mapped to support planning, reducing duplication and simplifying review practices.
As staff capture individual's needs through an online assessment module, iplanit automatically starts to build a tailored risk and support plan template based on stated provider guidelines and individual needs.
Book a Demo
See our Care Planning Software in action, book a demo today!